BENQ GV1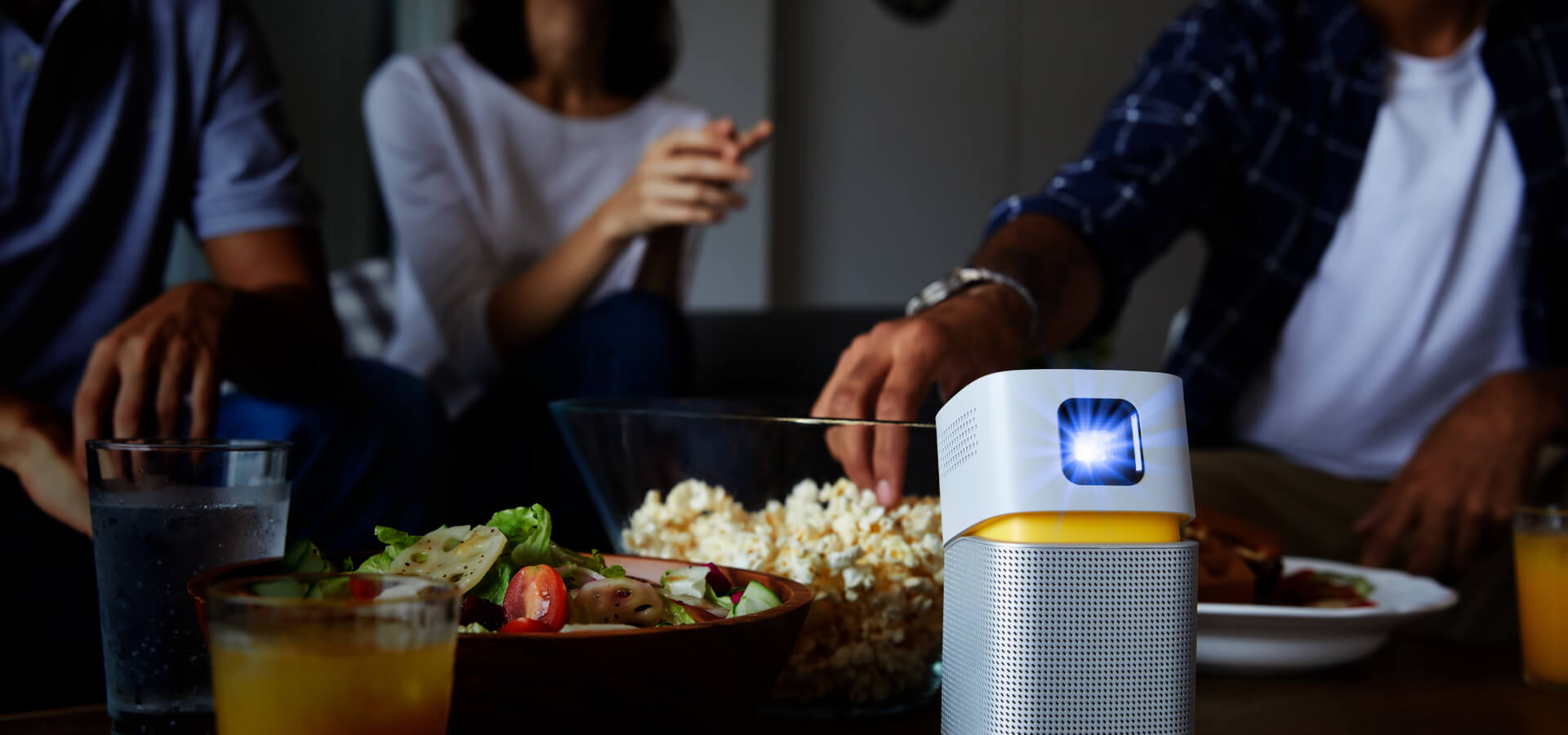 Entertainment That Goes Wherever You Go
Light up your get togethers, work and play spaces, or wherever you go with BenQ GV1 ultraportable battery projector. Simply designed for totally wire-free fun, GV1 instantly streams movies, videos, music and more with latest WiFi, Bluetooth, and USB-CTM connectivity.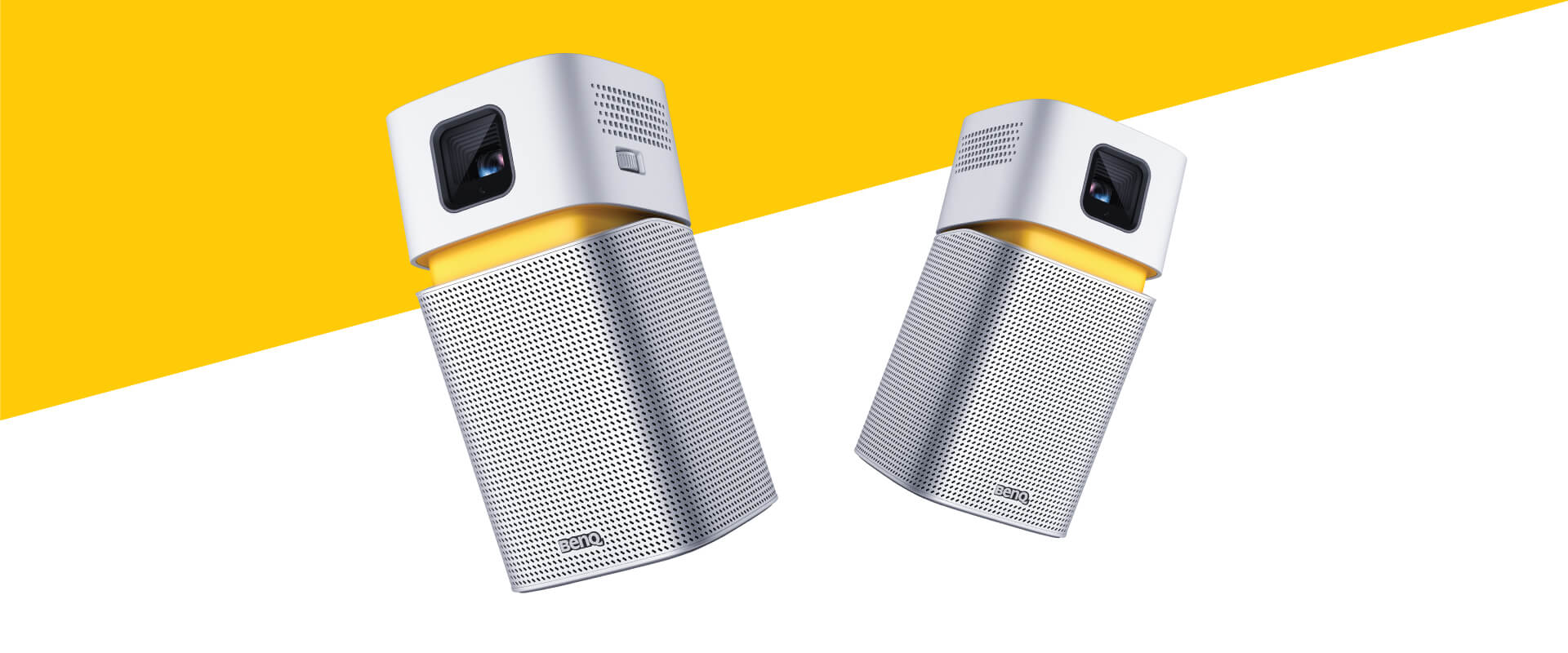 Your Entertainment Your Way
GV1 frees you from setup hassles, poor wireless connections, and cumbersome cables to just start enjoying videos, social media, music and games. Whether you're hanging with friends, cooking for family, or even working out, GV1 simply fits your life.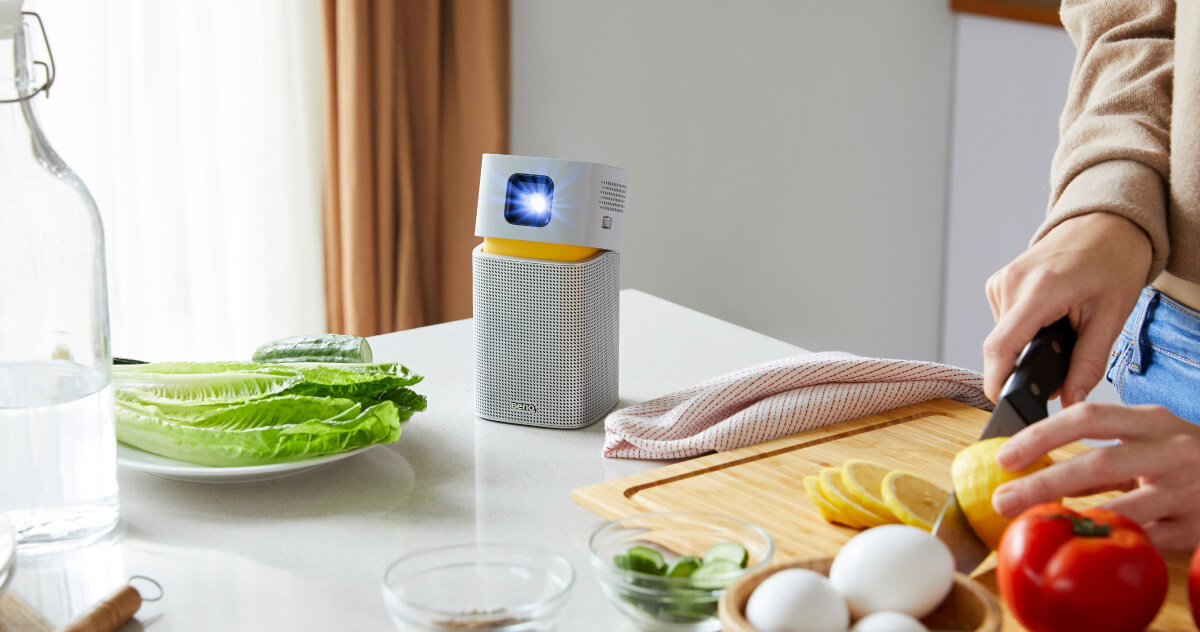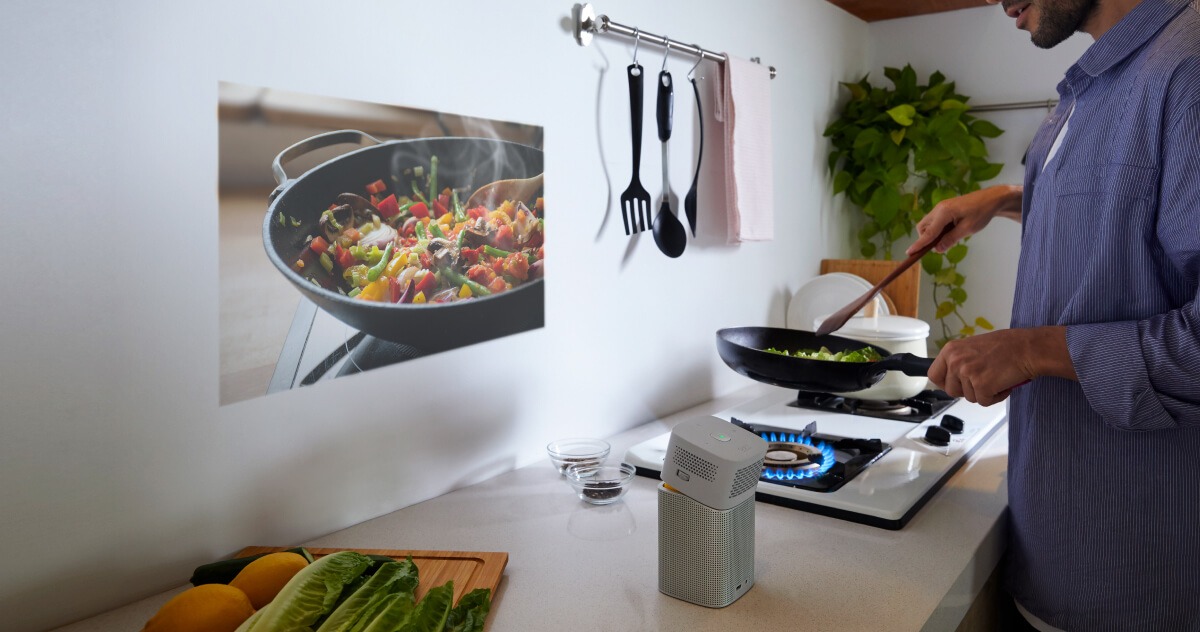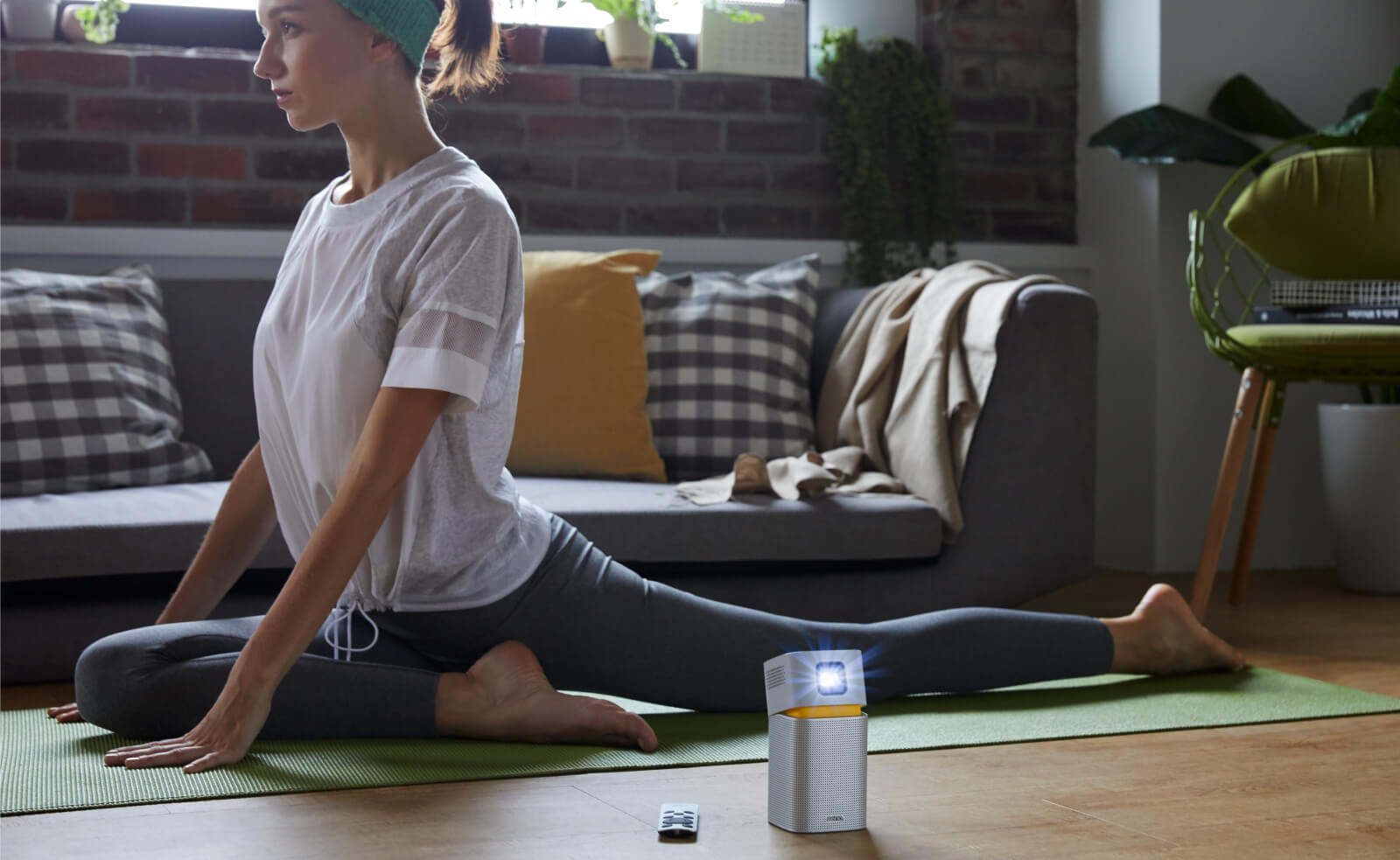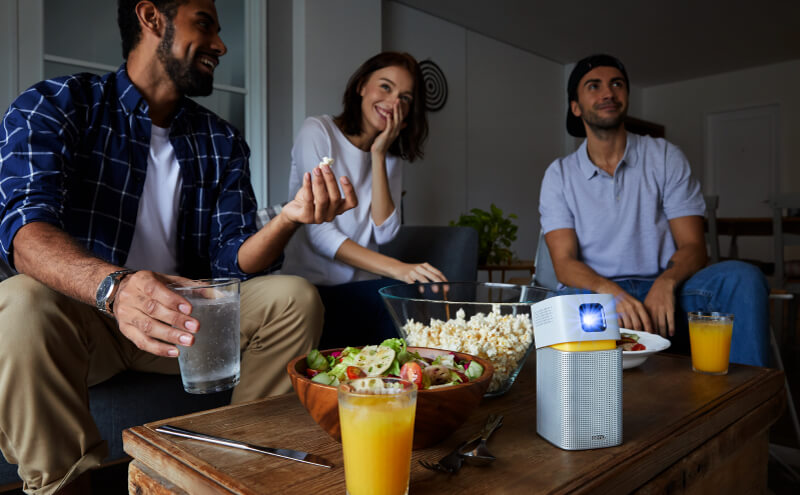 A convenient tilting hinge lets GV1's high-mounted lens produce 100" images anywhere, and its auto keystone feature keeps the picture perfectly squared.

GV1 weighs only 708g(1.6 lbs) and is about the size of a coffee cup or water bottle, letting you enjoy big-screen mobile entertainment anywhere.

Wire-free connectivity with dual-band 2.4G/5G Wi-Fi and direct hotspot simply work without wires for your mobile wireless projection.

GV1's do-it-all USB-CTM port can stream media and charge your mobile device or even play media files from a flash drive.

Robust 5-watt chambered audio turns GV1 into a portable Bluetooth speaker.

Enjoy the movies, music, gaming or any streaming content direct from the smart GV1.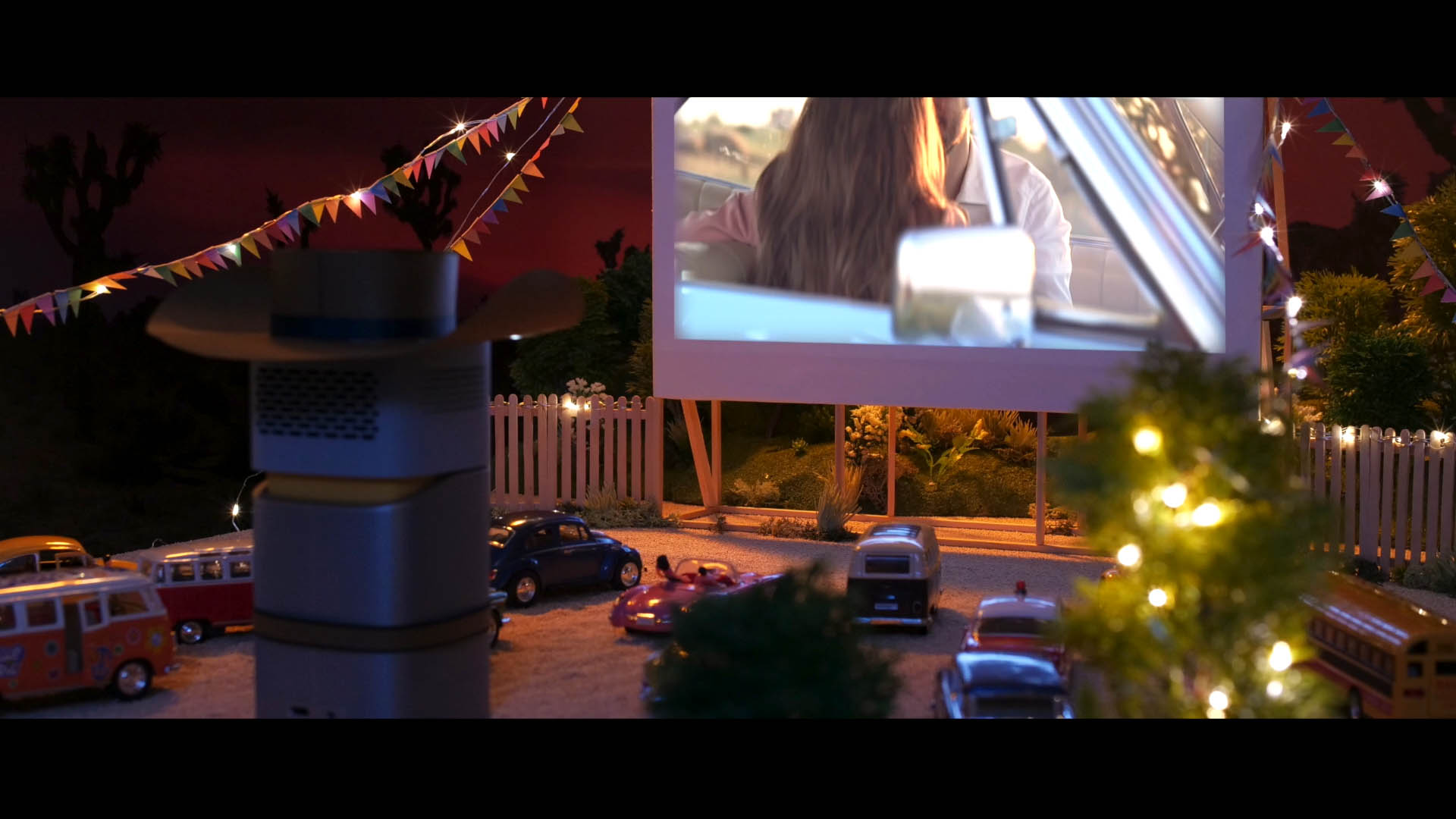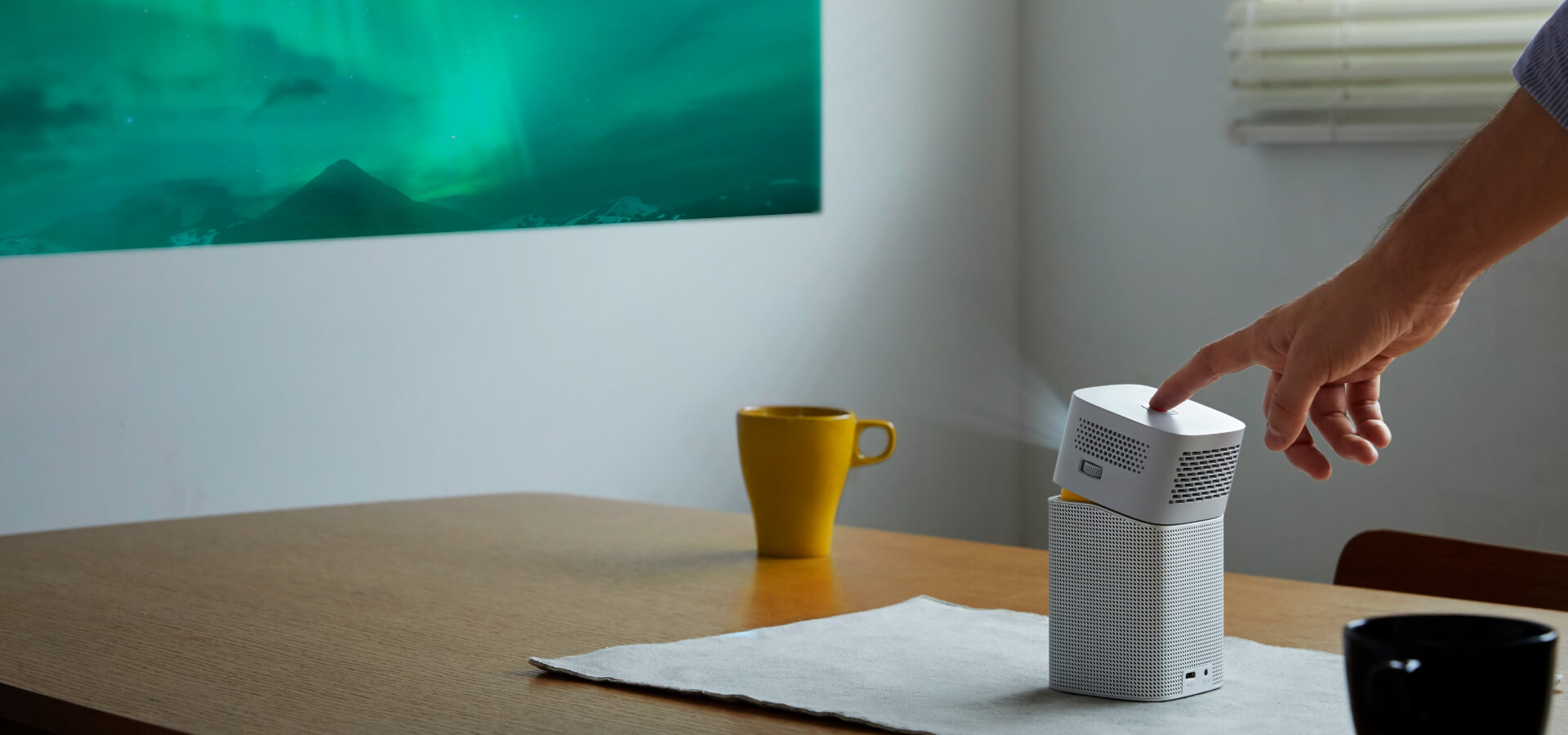 Simple Setup in Seconds
GV1 includes a convenient tilting hinge at its neck, letting you project the big picture at the perfect height to view comfortably. Its 15˚ range means that the 100" projected image can be raised up to 77cm(Max.) above the level where GV1 is placed.